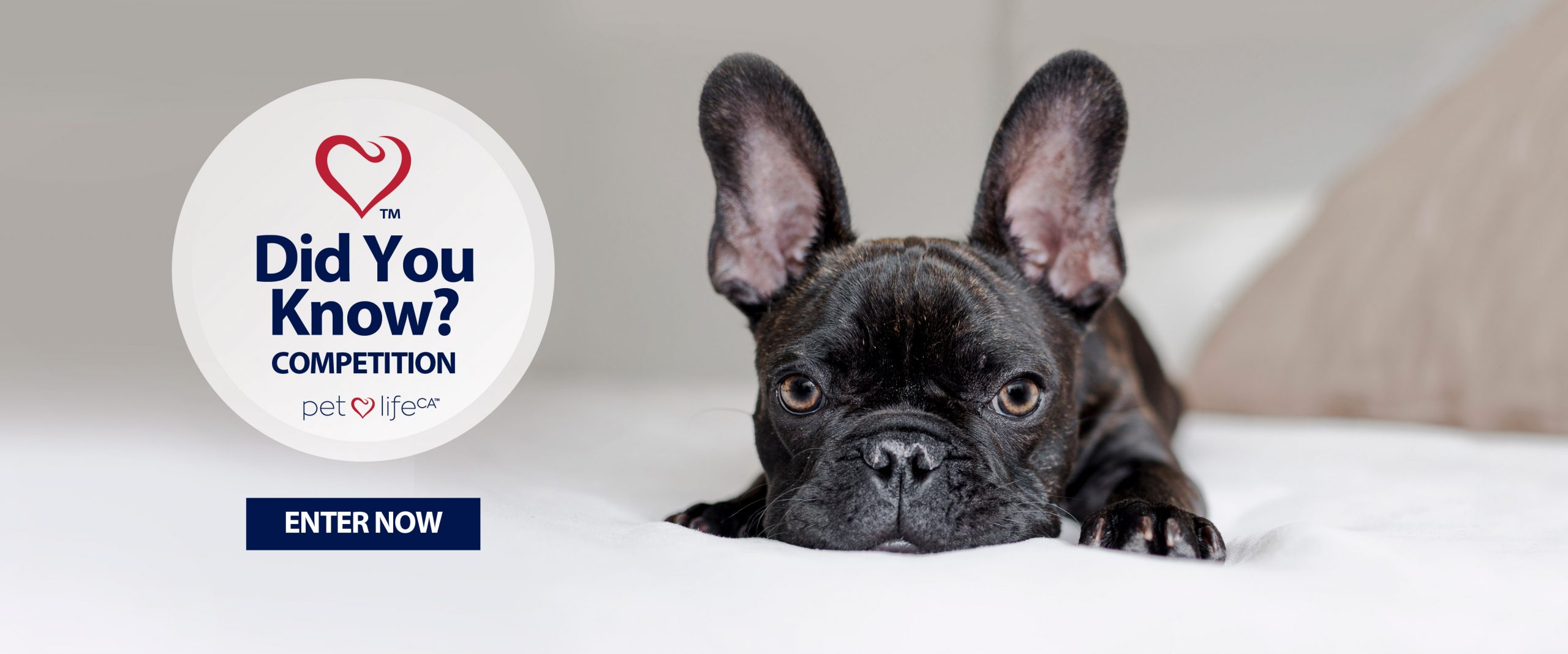 This competition has closed.
The winner will be notified via email.
Terms & Conditions Apply
To enter, complete the form. Enter here: www.petlifeca.ca/fun-rewards/did-you-know-competition/
One entry per household is permitted.
Employees of PetlifeCA™ and their families, or agents of, or consultants to,
or the suppliers of any goods or services are not eligible for the prize.
This competition runs from 1 July to 31 August 2020.
Every valid entry will be submitted into the lucky draw for a chance to WIN a Voucher.
The winner will be selected randomly by an independent agent and notified via email.
PetlifeCA™ reserves the right to terminate this competition without notice, should any irregularities arise. Participants will have no recourse against PetlifeCA™, its directors or promotional agencies as a result of such termination.
Not a member yet?
Join the PetlifeCA™ Club