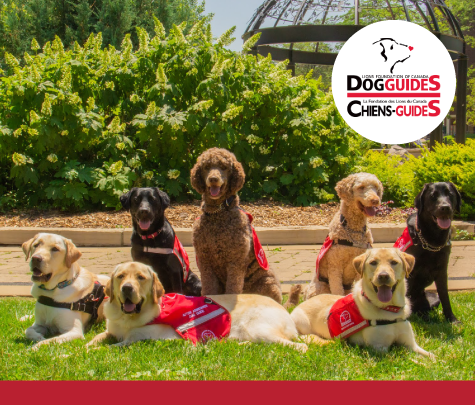 LIONS FOUNDATION OF CANADA DOG GUIDES
Lions Foundation of Canada Dog Guides and its founding program, Canine Vision Canada, was established in 1983. It's the largest school of its kind in Canada with its training school in Oakville and breeding facility in Breslau.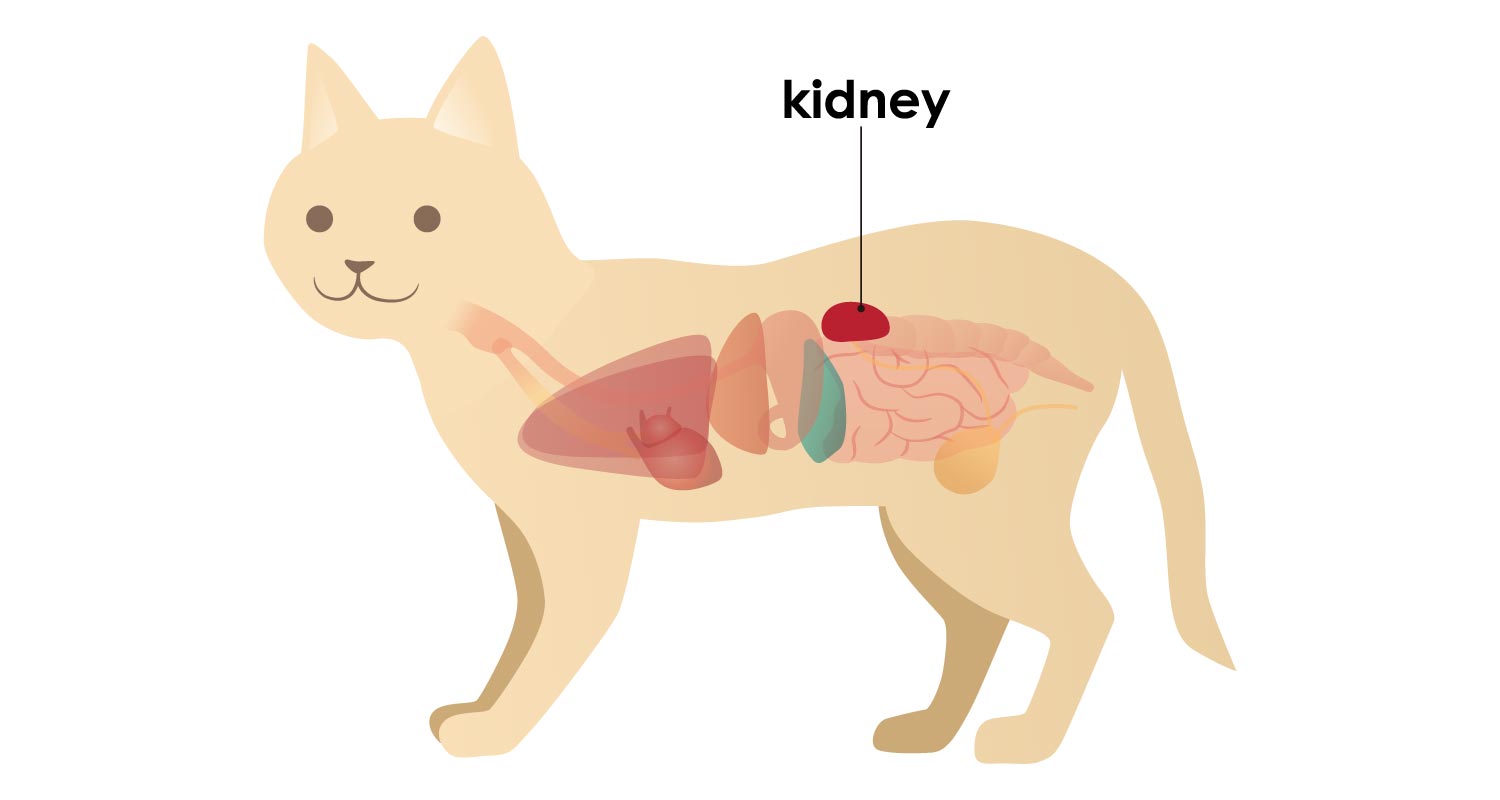 This article takes a look at how kidneys work and what stops them from doing their job.
THE KIDNEY – A REMARKABLE ORGAN
The kidneys have 5 vital functions:
Filtering waste products and extra water from the blood so that they can be excreted in the urine. This process eliminates toxins from the body and maintains a proper level of hydration.
Regulating  electrolytes (such as sodium, potassium, phosphorous, and calcium) in the body.
Producing and concentrating urine, which is made up of waste, toxins, and extra fluid that the body doesn't need.
Producing erythropoietin, a hormone that stimulates the bone marrow to create new red blood cells. (Red blood cells carry oxygen throughout our bodies.)
Producing renin, an enzyme that controls the body's blood pressure.
TYPES OF KIDNEY DISEASE IN CATS
There are two categories of kidney disease in cats:
Acute Kidney Injury (AKI) Previously Called Acute Renal Failure
Chronic Kidney Disease (CKD)
ACUTE KIDNEY INJURY (AKI)
AKI includes several diseases that very suddenly start damaging kidneys preventing them from doing their job (kidney failure).
Causes of AKI:
Infections
Intrinsic kidney diseases: kidneys themselves are diseased
Obstruction (one of the leading causes) or rupture of urinary outflow
Nephrotoxins: substances, usually medications, that damage kidney tissues
Prolonged ischemia: low (or lack of) oxygen to organs that can result in tissue death
CHRONIC KIDNEY DISEASE (CKD)
There are many possible underlying causes of CKD in cats, ranging from congenital abnormalities and immune-mediated disease to hypertension, hypercalcemia and neoplasia. Some chronic conditions that are common in cats such as high blood pressure and hyperthyroidism may cause CKD. However, for many cats with CKD, the cause is unknown.
However, by far the most common underlying cause in cats is tubulointerstitial nephritis – a kidney condition characterized by swelling in between the kidney tubules. In many situations in cats, this abnormality causes a progressive decrease in the glomerular filtration rate (GFR) over time, ultimately resulting in azotemia (i.e. abnormally high levels of nitrogen containing compounds such as urea and creatinine in the blood) once more than ¾ of functioning nephrons (the microscopic structural and functional units of the kidney that filter blood, return needed substances to blood and remove wastes) are lost.
There are several reasons why cats can slowly lose kidney function. Most cats don't show any obvious signs of kidney disease for a long time, even years. By the time they do, the problem is usually very advanced. Reasons for loss of kidney function may include:
Cancer
Infection
Kidney Stones
Kidney Blockage
Toxins, including medications
Several inflammatory diseases
Hereditary diseases such as polycystic kidney disease
Chronic kidney disease can be managed with treatment.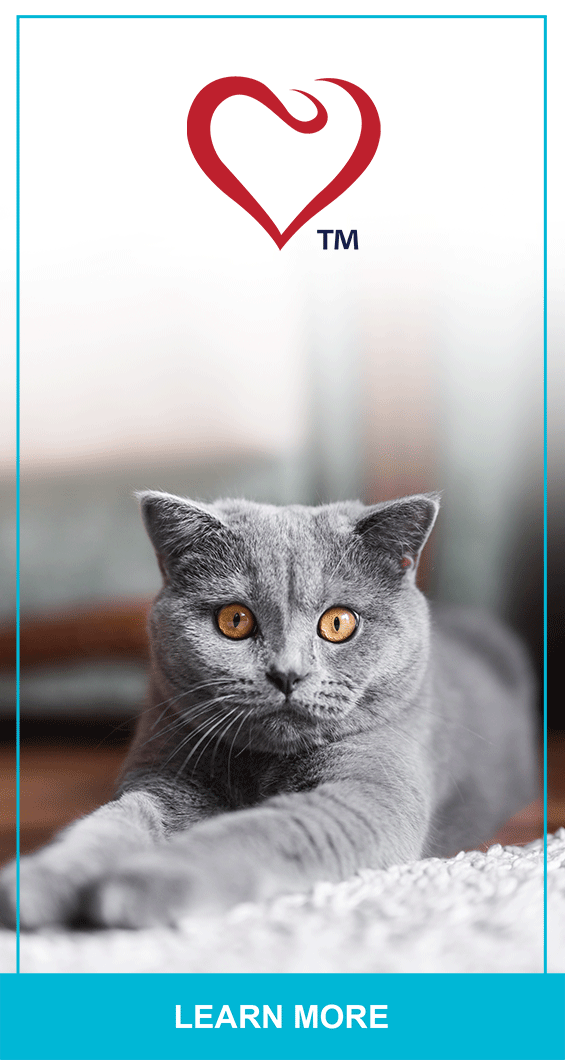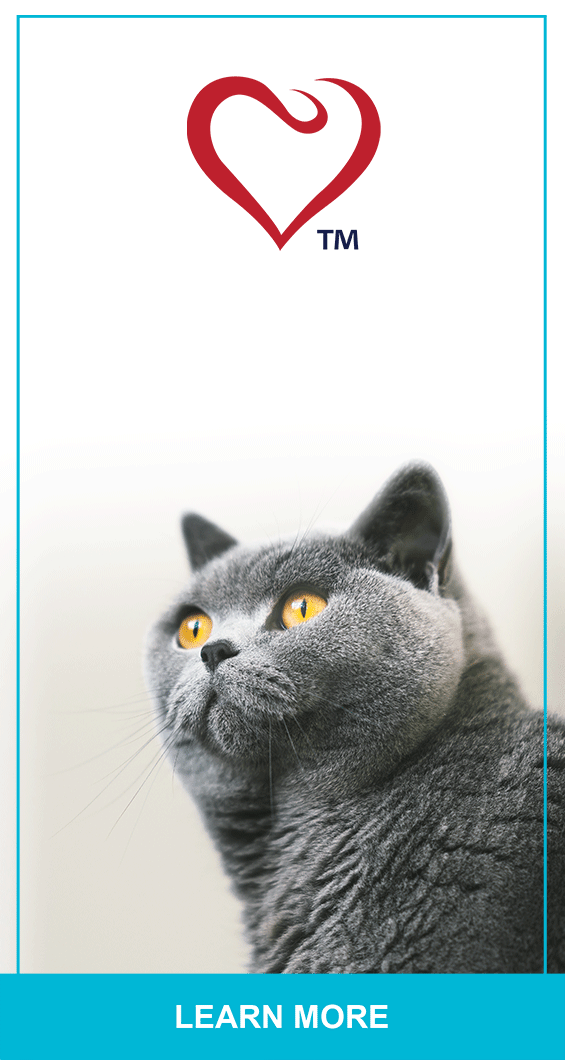 CASEM028-Semintra-Ad-Set-1
CASEM028-Semintra-Ad-Set-2
CASEM028-Semintra-Ad-Set-3