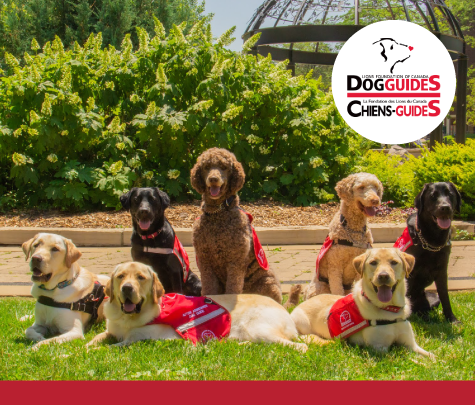 LIONS FOUNDATION OF CANADA DOG GUIDES
Lions Foundation of Canada Dog Guides and its founding program, Canine Vision Canada, was established in 1983. It's the largest school of its kind in Canada with its training school in Oakville and breeding facility in Breslau.
Finger Paint Recipe
Ingredients
• ½ Cup flour
• ½ Cup sugar
• ½ Cup water
• ½ Cup boiling water
• Food Colouring
Method:

Mix all the above together, and stir until smooth. Add food colouring.
Prep Time: 10 minutes
Mix Time: ±5 minutes
Total Time: ±15 minutes