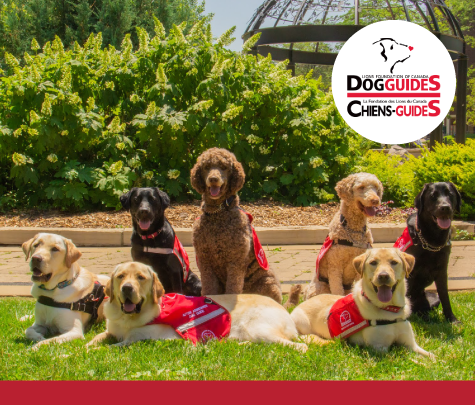 LIONS FOUNDATION OF CANADA DOG GUIDES
Lions Foundation of Canada Dog Guides and its founding program, Canine Vision Canada, was established in 1983. It's the largest school of its kind in Canada with its training school in Oakville and breeding facility in Breslau.
How to Manage Pain in Dogs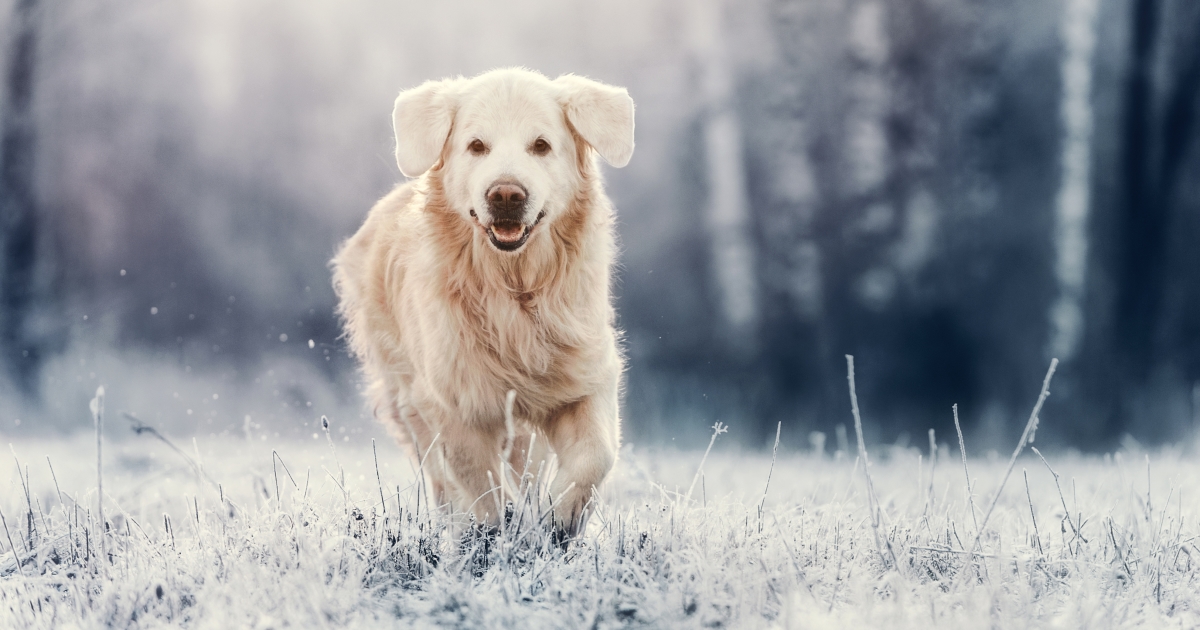 You need to contact your veterinarian as soon as you notice signs and symptoms of pain in your dog. A veterinarian can investigate to determine the cause of pain and recommend treatment to offer relief. Usually pain can be managed even if the cause is unclear.
It's your ethical responsibility to help your dog if he or she is experiencing pain.
Here's What You Should Do if You Think Your Dog is in Pain
No. 1   Try to stay calm.
No. 2   Never administer human medications.
No. 3   Don't try to diagnose your dog on your own.
No. 4   Don't use any medication that wasn't specifically prescribed for your dog.
No. 5   Contact your veterinarian to book an appointment, even if symptoms seem mild.
Examinations and tests can help identify conditions, diseases, infections or injuries that are causing pain. Some conditions (e.g. infections) can be cured while others (e.g. chronic diseases) can only be managed.
REMEMBER: If the cause is unclear, pain management treatment may be suggested to manage the symptoms and offer relief from pain.
A Common Cause of Pain in Dogs
Osteoarthritis (OA) – also known as degenerative joint disease – is a common cause of pain in dogs.
Pain Management Options
Safe exercise suited to your dog
Physical therapy may help alleviate some pain
Veterinary-prescribed NSAIDs are often necessary to reduce and manage pain in dogs
Other medications prescribed by your veterinarian
NSAIDs = nonsteroidal anti-inflammatory drugs
Dogs with certain conditions (e.g. osteoarthritis) can enjoy a better quality of life with the right treatment plan. Certain NSAIDs specifically help with stiffness, joint pain and swelling.
IMPORTANT 
Get verbal and written instructions on how to administer medications and ask about possible side effects. If you notice a reaction to medications, contact your veterinarian immediately.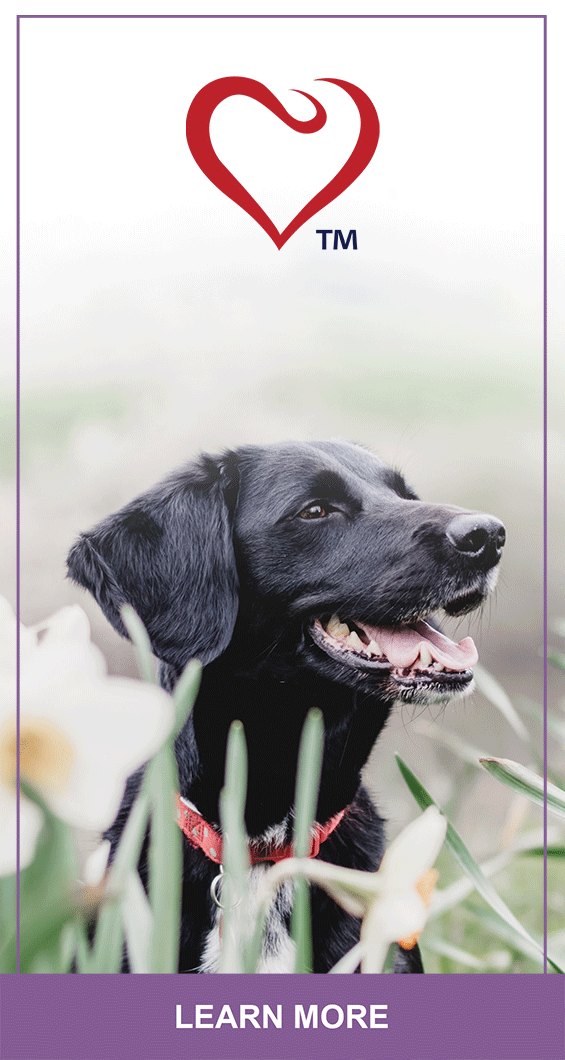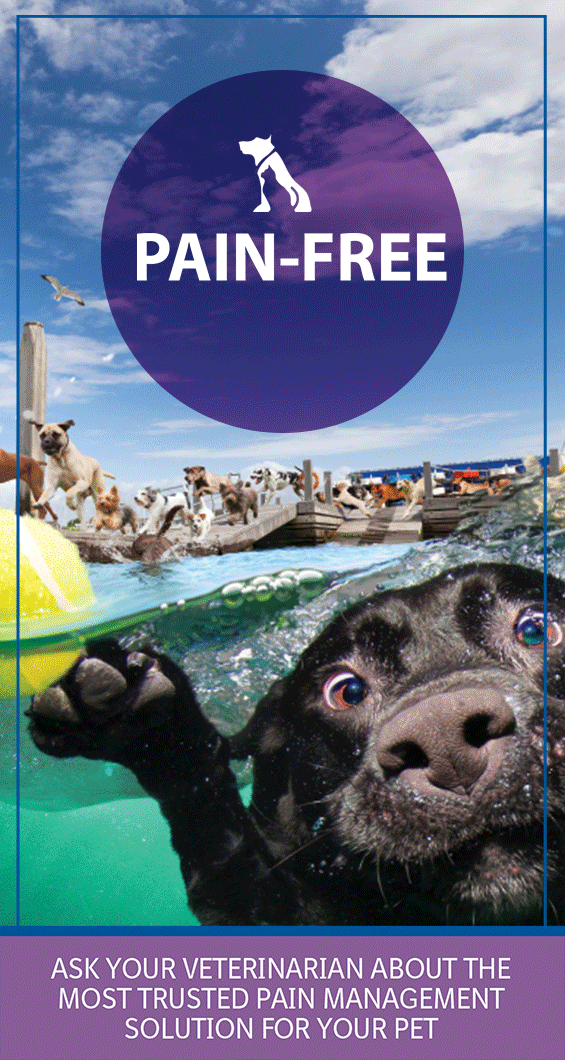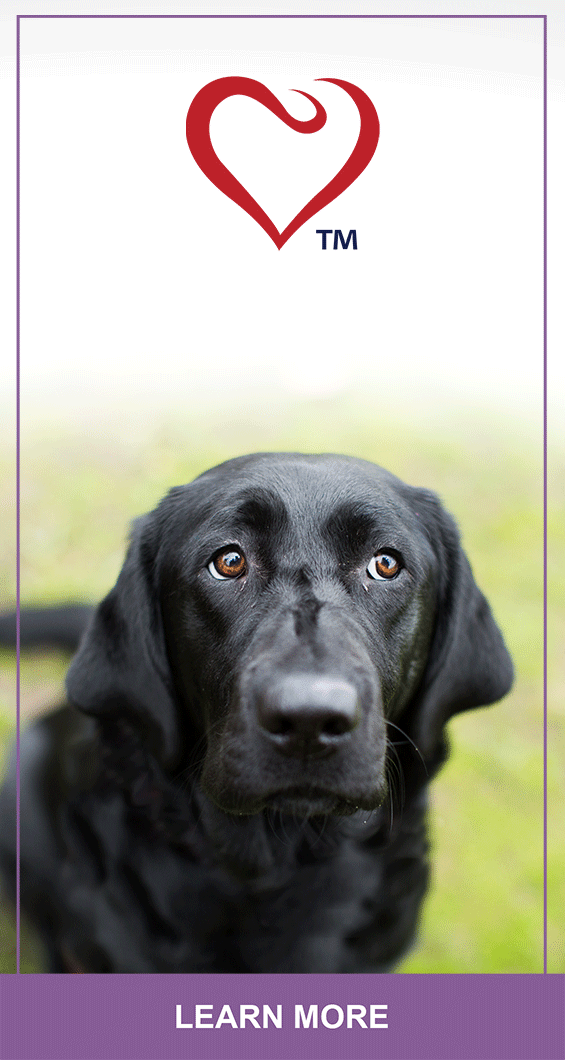 CAMET072-Metacam-DOG-Ad-Set-1
CAMET072-Metacam-DOG-Ad-Set-2
CAMET072-Metacam-DOG-Ad-Set-3