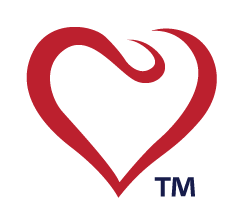 Loading ...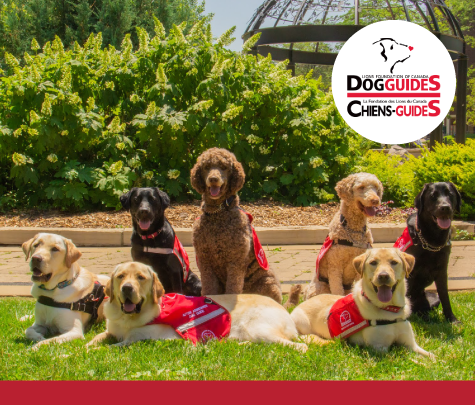 LIONS FOUNDATION OF CANADA DOG GUIDES
Lions Foundation of Canada Dog Guides and its founding program, Canine Vision Canada, was established in 1983. It's the largest school of its kind in Canada with its training school in Oakville and breeding facility in Breslau.
Pet toys play an important role in dogs' lives.
Most dogs need chew toys, especially when they're puppies and many dogs need toys to play with, especially when they're alone. The distraction and entertainment offered by toys will benefit both pets and their owners.
DOGS WITHOUT TOYS CAN LEAD TO A LOT OF PROBLEMS THAT MANY DOG OWNERS CAN PROBABLY CONFIRM.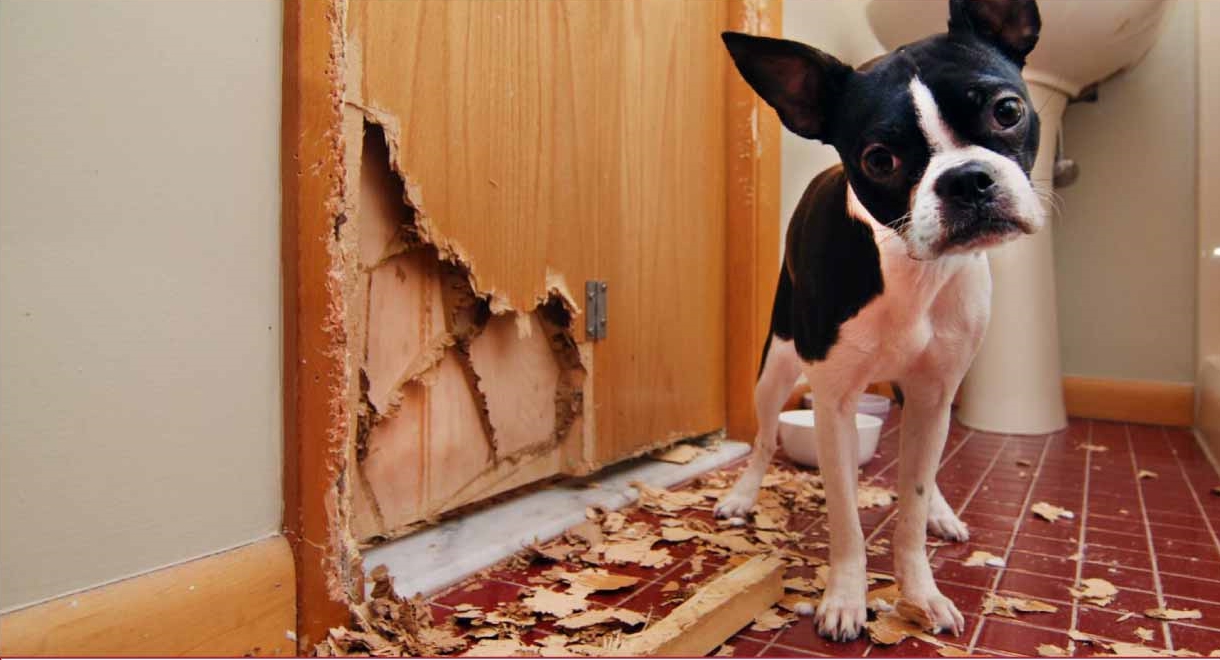 Unfortunately, you get chewers that are not interested in chewing toys… And even ones that aren't interested in chewing anything. These behaviours can drive pet owners crazy, because the first type chews everything else and the second type is often bored and doesn't get that much-needed teeth cleaning that chew toys help with.
BUT DON'T STRESS
There are a couple of ways you can help your dog to become a chewer – of chew toys only. It might not be easy, but you probably know it's worth the effort. As with most training, it's important to be consistent and persistent.
THE 'ANYTHING IS FAIR GAME' DOG
This is the most common type of (naughty) chewer and you should address this habit as soon as possible – unless you want to keep replacing the 'victims'. You'll have all these interesting and delicious toys lying around, only to find an unusable toilet paper roll, a sock without a partner, a destroyed slipper, stuffingless throw cushion or worse – a missing couch – or door corner. It's usually easier if you're dealing with a puppy that just doesn't know any better compared to an older dog that's never been disciplined for this behaviour. Luckily, there are things you can do to fix this issue:
Doggy-proof Your Space During Training
Block access to regular chewing spots and pack away things your dog might 'enjoy' as chew 'toy'. You want to start breaking the habit without appealing distractions in the way.


Don't Be Boring, Get a Variety of Chew Toys
Invest in toys your dog will want to chew on. Safe toys made for children or toys only meant for playing might not be exciting enough or can quickly lose their appeal. Chew toys come in many shapes and sizes. Don't give up if your first choice doesn't do the trick.


Make Sure The Toys Are There When You Need Them
Always leave a chew toy around for your dog and have one handy somewhere only you can reach. Ideally the two should be different types of toys.


Be Sure to Praise Good Chewing Behaviour
Just like any other good behaviour, whether it's being obedient or performing a trick, you should praise your dog if a dog chew toy is chosen over something they shouldn't be chewing on.


Scoop Up And Swap
Don't scream or scold if your dog chooses the wrong chew 'toy'. Grab the right type of chew toy if there's one lying around, or grab that backup toy you keep nearby and swap the two.


Don't Chew On That, Chew On This
If you can get your dog to give the object back or bring it to you, you should offer praise or a treat. If your dog turns it into a game by running away stand your ground until the toy is returned or dropped. Only reward good behaviour and make sure everyone living with you knows the rules.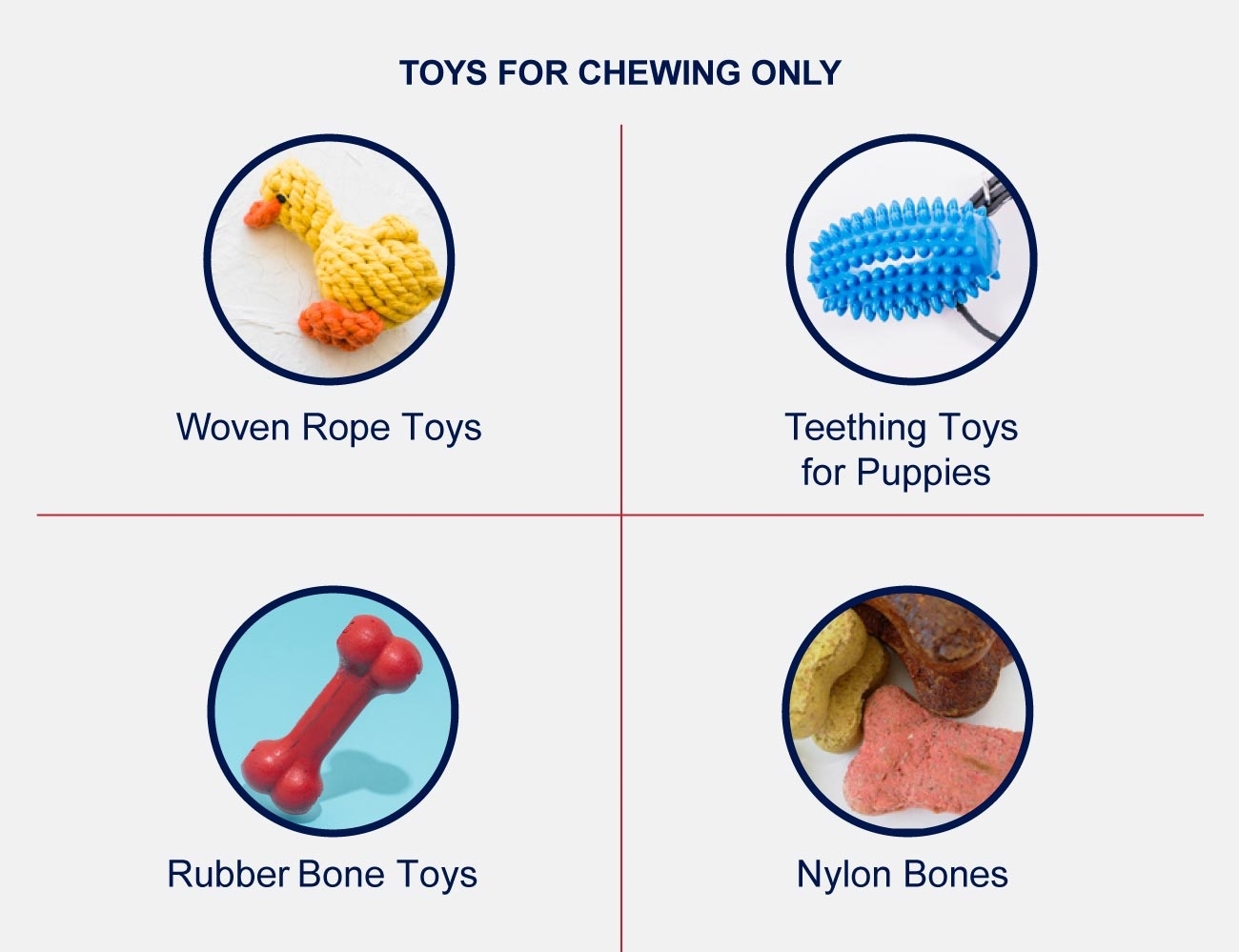 BEFORE INVESTING IN CHEW TOYS, ASK YOUR VETERINARIAN WHICH CHEW TOYS AND CHEW TREATS ARE SAFE FOR YOUR DOG'S SIZE, AGE AND BREED, IF RELEVANT.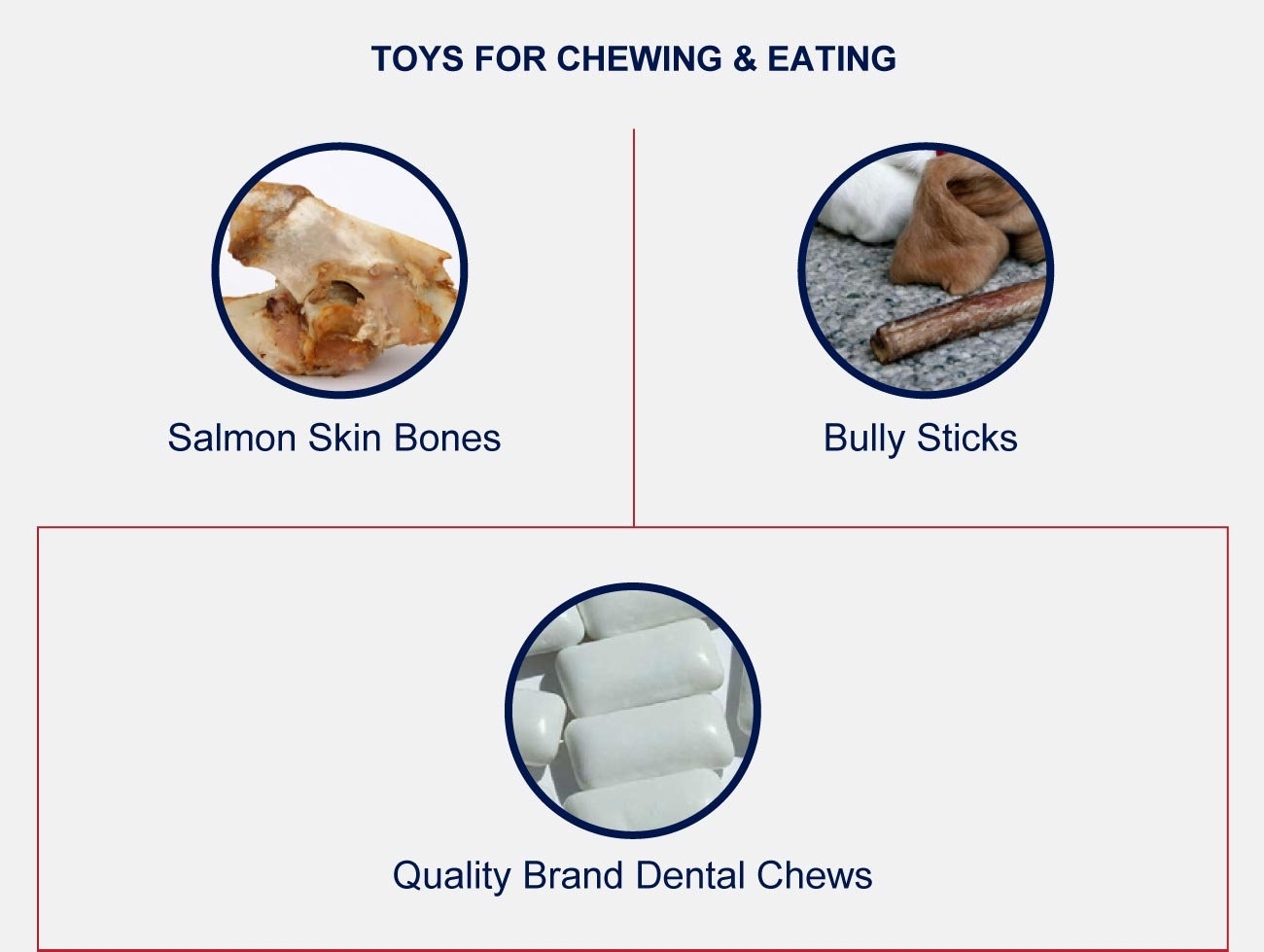 QUICK TIP: test one chew toy at a time in a space without distractions (that is, a space without alternative chewing opportunities). Give your dog some time to check out the chew toy. If some interest is shown it's time for a 'good boy!', or your usual praise words. Who knows, maybe some chewing will follow.
THE 'I COULDN'T CARE LESS ABOUT CHEWING' DOG
What if you have all these great chew toys, but your dog's just not interested. Well, then it's time to step up your game and make the toys as tempting as possible. The idea is to get their attention, encourage interaction and offer a distraction. Start with durable play and chew toys that also function as treat dispensers to break the boredom. You can try inexpensive options first to see what happens and don't be discouraged if the first round (or two) doesn't do the trick. 
NORMAL TOYS, THAT DON'T COME COMPLETE WITH TREATS OR A DISPENSING FUNCTION, CAN BE MADE MORE INTERESTING:
– Grab some raw, unsalted peanut butter that doesn't contain xylitol
– Introduce it to a woven rope or rubber bone
– Then introduce this temping toy to your placid pooch
Some dogs just need a nudge when it comes to trying out toys so introduce new toys during playtime and encourage interaction (just make sure the grabbing and biting doesn't involve your hands).
Whether it's during playtime or in general, any appropriate interaction with the right chew toys, no matter how basic at first, should be rewarded with the type of praise your dog associates with good behaviour. Some rescue dogs may have previously been reprimanded for inappropriate chewing or touching objects in general.
So, if you notice nervous or fearful behaviour, don't rush the process and definitely don't punish reluctance.